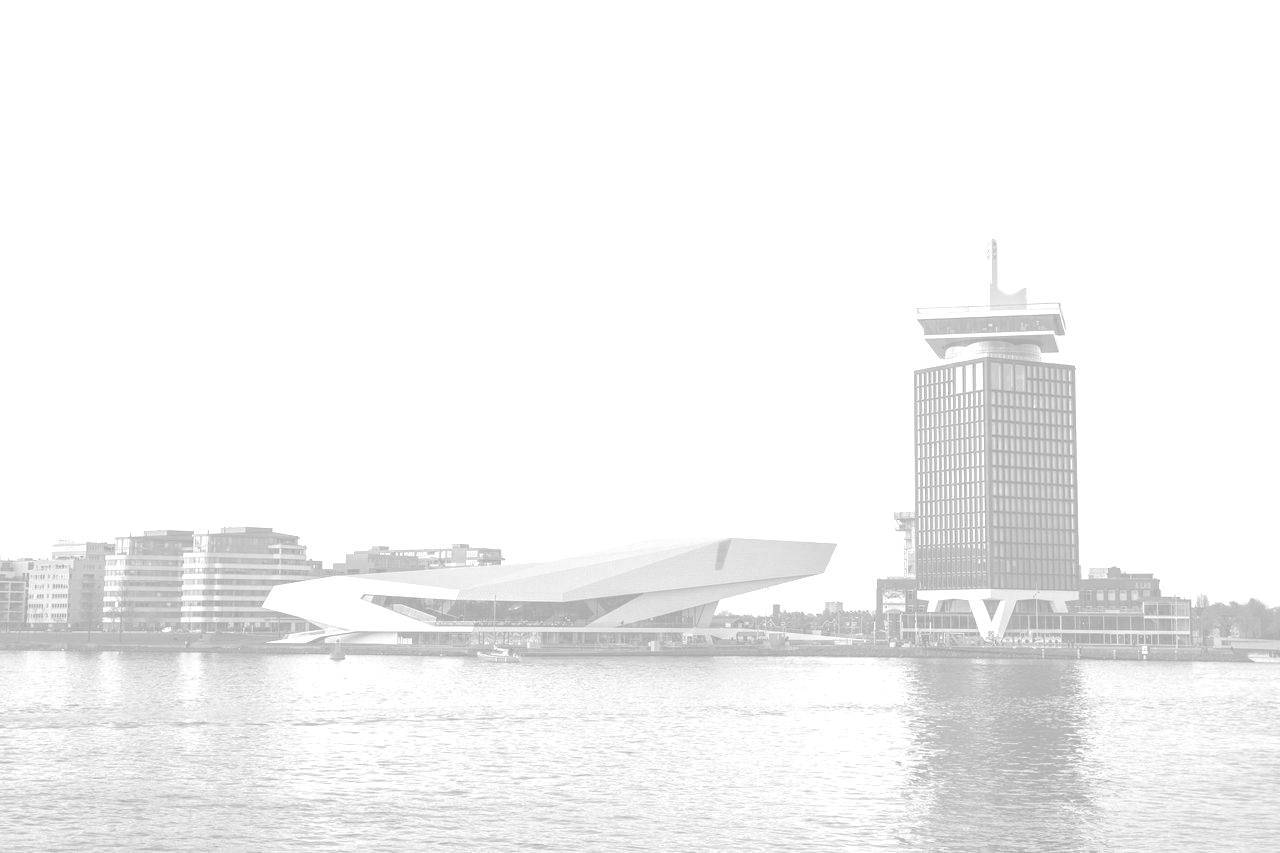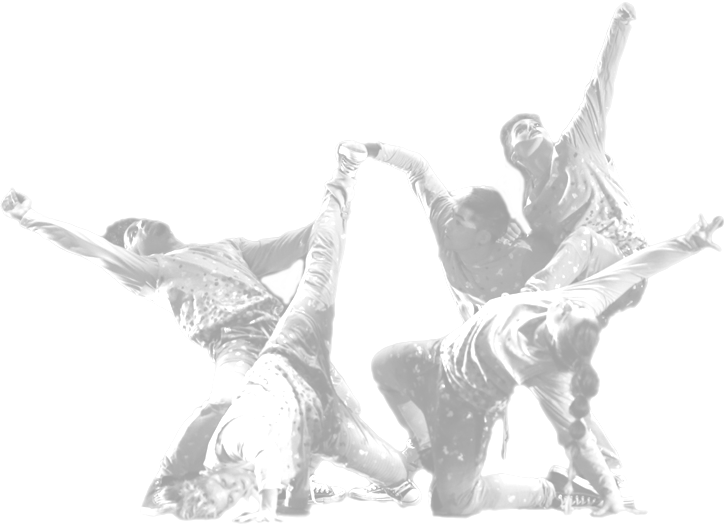 Over Homebase
Studio Homebase Amsterdam is een dansschool, gevestigd in Amsterdam Noord, waar kinderen danslessen krijgen van professionele dansdocenten. In de loop van de tijd hebben wij onze doelstelling herzien en zijn ons meer gaan richten op de jeugd, met name in Amsterdam Noord, maar kinderen overal vandaan zijn ook meer dan welkom.
De leerlingen van Studio Homebase zijn zeer gevarieerd. Er zijn kinderen met rugzakjes, kinderen die onder jeugdzorg vallen, kinderen uit 'gewone' gezinnen en kinderen met lichte beperkingen. Al deze verschillen vallen weg zodra de kinderen de Studio binnenlopen. Niemand is meer of minder dan een ander en deze instelling geeft Studio Homebase mee aan de kinderen ook als ze weer de studio verlaten.
Aan het eind van de les wordt er meestal 'gespiegeld', dat houdt in dat de kinderen, één voor één, de aangeleerde choreo moeten gaan opvoeren voor hun dansgenootjes. De nieuwelingen durven dit de eerste keer vaak niet, maar als ze zien dat elk kind dat gaat staan en laat zien wat hij of zij geleerd heeft en daar enthousiast applaus voor krijgt, wordt de drempel vaak al wat lager. Het gaat de docenten in de reguliere lessen niet om de beste danser of danserer, het gaat ze om de inzet en de moed dat elk kind toont door elke keer te gaan staan voor de groep. Dit klein onderdeel van wat de studio doet, is een goed voorbeeld van hoe de docenten van Homebase de kinderen klaarstomen voor de maatschappij, maar ook hoe we de kinderen een stoot van zelfvertrouwen toedienen: Ze zijn het namelijk meer dan waard om gezien te worden en verdienen het applaus dat ze krijgen!

Agenda
Dag planning
september 2019

maandag

dinsdag

woensdag

donderdag

vrijdag

zaterdag

zondag

26 augustus 2019

Contemporary 12+ (Sigourney)

Contemporary 12+ (Sigourney)

Hip Hop 12+ (Tatum)

Hip Hop 12+ (Tatum)

Housedance/Freestyle jamsessions (Wesley)

Housedance/Freestyle jamsessions (Wesley)

27 augustus 2019

Contemporary 9 - 12 jaar (Deion)

Contemporary 9 - 12 jaar (Deion)

Pop/Show/Musical 12+ (Sigourney)

Pop/Show/Musical 12+ (Sigourney)

Afrohouse (Trisha)

Afrohouse (Trisha)

28 augustus 2019

Funkjazz (Deion)

Funkjazz (Deion)

Hip Hop (Mees tot eind januari)

Hip Hop (Mees tot eind januari)

Jamhall (Anisha tot eind januari)

Jamhall (Anisha tot eind januari)

29 augustus 2019

30 augustus 2019

31 augustus 2019

Hip Hop 6 -8 jaar (Deion)

Hip Hop 6 -8 jaar (Deion)

Hip Hop 9 - 12 jaar (Deion)

Hip Hop 9 - 12 jaar (Deion)

1 september 2019

Demoteam Rascals (Mees tot eind Januari)

Demoteam Rascals (Mees tot eind Januari)

Hip Hop 16+ (Mees na zwangerschapsverlof Shadée)

Hip Hop 16+ (Mees na zwangerschapsverlof Shadée)

2 september 2019

Contemporary 12+ (Sigourney)

Contemporary 12+ (Sigourney)

Hip Hop 12+ (Tatum)

Hip Hop 12+ (Tatum)

Housedance/Freestyle jamsessions (Wesley)

Housedance/Freestyle jamsessions (Wesley)

3 september 2019

Contemporary 9 - 12 jaar (Deion)

Contemporary 9 - 12 jaar (Deion)

Pop/Show/Musical 12+ (Sigourney)

Pop/Show/Musical 12+ (Sigourney)

Afrohouse (Trisha)

Afrohouse (Trisha)

4 september 2019

Funkjazz (Deion)

Funkjazz (Deion)

Hip Hop (Mees tot eind januari)

Hip Hop (Mees tot eind januari)

Jamhall (Anisha tot eind januari)

Jamhall (Anisha tot eind januari)

5 september 2019

6 september 2019

7 september 2019

Hip Hop 6 -8 jaar (Deion)

Hip Hop 6 -8 jaar (Deion)

Hip Hop 9 - 12 jaar (Deion)

Hip Hop 9 - 12 jaar (Deion)

8 september 2019

Demoteam Rascals (Mees tot eind Januari)

Demoteam Rascals (Mees tot eind Januari)

Hip Hop 16+ (Mees na zwangerschapsverlof Shadée)

Hip Hop 16+ (Mees na zwangerschapsverlof Shadée)

9 september 2019

Contemporary 12+ (Sigourney)

Contemporary 12+ (Sigourney)

Hip Hop 12+ (Tatum)

Hip Hop 12+ (Tatum)

Housedance/Freestyle jamsessions (Wesley)

Housedance/Freestyle jamsessions (Wesley)

10 september 2019

Pop/Show/Musical 12+ (Sigourney)

Pop/Show/Musical 12+ (Sigourney)

11 september 2019

Jamhall (Anisha tot eind januari)

Jamhall (Anisha tot eind januari)

12 september 2019

13 september 2019

14 september 2019

15 september 2019

16 september 2019

17 september 2019

18 september 2019

19 september 2019

20 september 2019

21 september 2019

22 september 2019

23 september 2019

24 september 2019

25 september 2019

26 september 2019

27 september 2019

28 september 2019

29 september 2019

30 september 2019

1 oktober 2019

2 oktober 2019

3 oktober 2019

4 oktober 2019

5 oktober 2019

6 oktober 2019

Onze coaches
Trisha – Afro

Deion – Jazzfunk & Kids

Sigourney – Musical & Contemporary

Wesley – House

Shadee – Hip Hop 12+/16+, Jamhall & demoless The Rascals

Mees – Hip Hop 16+ & demoless The Rascals